With over two decades of experience, B&Z Custom Sheet Metal, Inc. is the number one choice for your sheet metal needs in the Central Florida area. We are a state licensed roofing and sheet metal contractor that specializes in fabrication of beautiful and innovative custom architectural sheet metal.

B&Z's mission is to prove that we are committed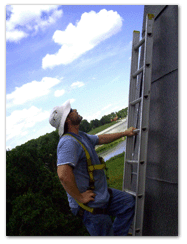 to bringing you high quality craftsmanship and customer satisfaction. Don't miss the opportunity to have your next project shine!
For more information, we invite you to explore this website, call, or email us with any questions, comments or requests for an estimate.